Inter-Row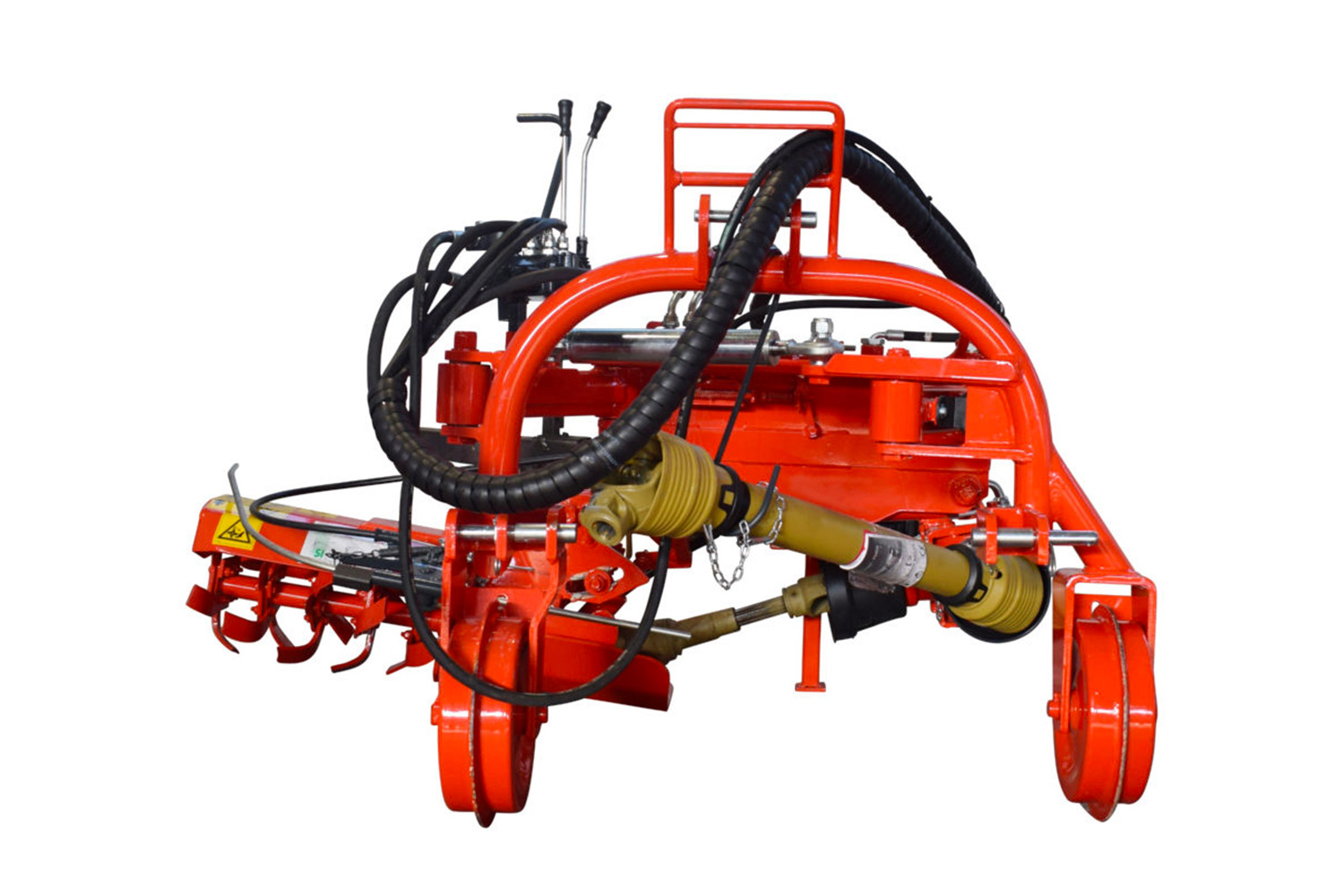 IRH
Inter-row with power harrow head suitable for vine yards with a distance between 1,8m and 4m
Descrizione
BASE MACHINE
Harrow assemly tiltable at the top through the use of hydraulic controls (2 hydraulic quick couplings), splined universal joint (1100 mm) with clutch, spring-back emergency lever.
USE
For weeding stony fields with blocks close together (60 cm).
FEATURES
Adequate soil tilling and weeding, ideal for stony fields, no hard soil pads, high response feeler.
Optional
Hydraulic emergency return lever instead of steel wire lever
Hydraulic control unit to make the machine independent
from the tractor with one lever for hydraulic height
inclination of implement holder head
Two-movement electrical control unit: vertical tilt and
emergency rectraction