Inter-Row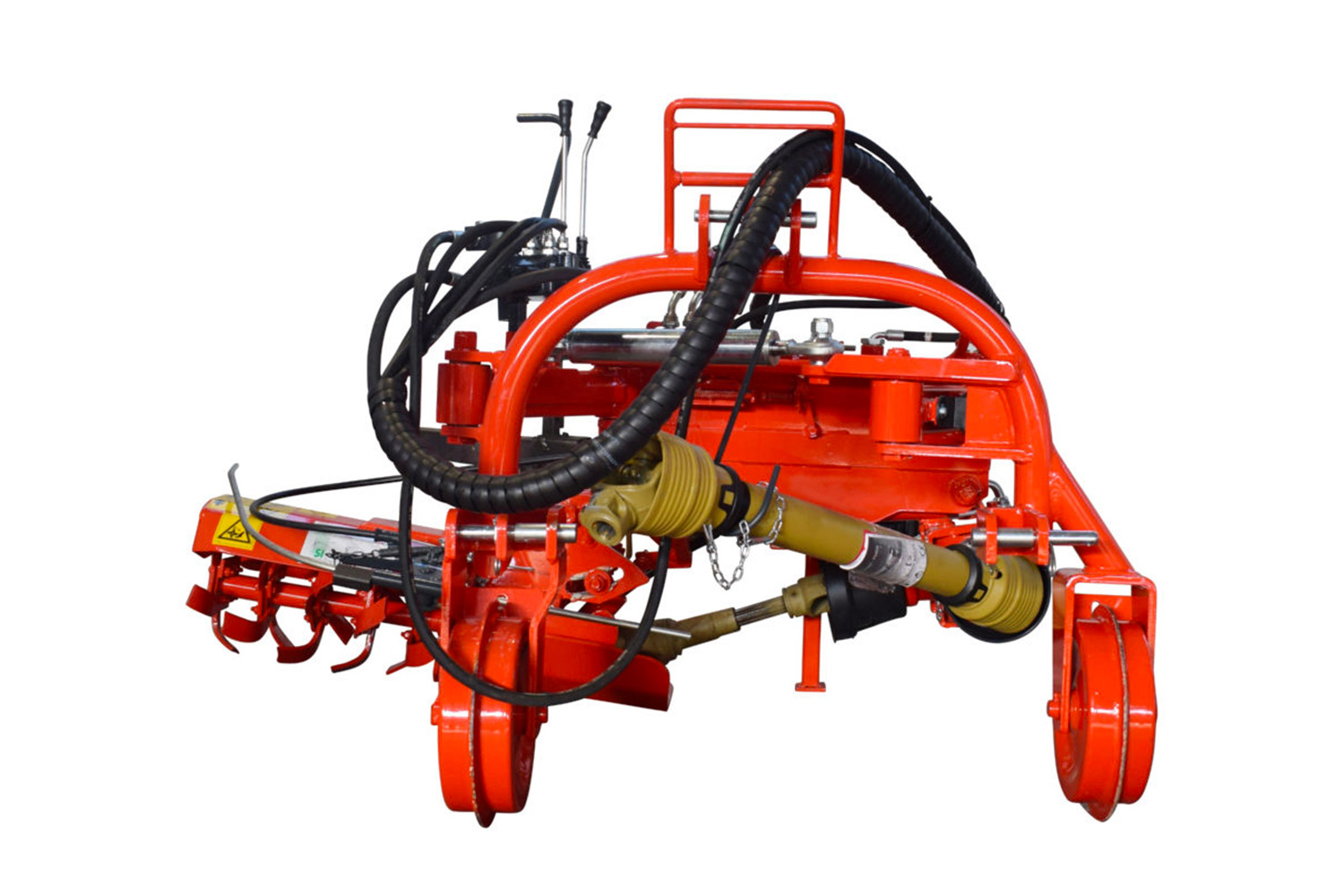 IRF
Inter-row with rotary tiller head suitable for vine yards with a distance between 1,8m and 4m
Descrizione
BASE MACHINE
Hoe-holder head hydraulically tiltable in height (2 quick fluid intake couplings), 1100 mm splined PTO shaft, manual emergency recall lever.
USE
Uprooting weeds around the trunks of trees or plants, particularly suitable for vineyards.
FEATURES
Reduced bulk, very delicate sensing device touch on tree trunk, high working speed, possibility of varying the type of work using the same machine (cutting – hoeing up – ridging – rolling).
Optional
Manual forward and backward inclination of the
implement-holder head for hoeing up and ridging the earth
with holes
Cylinder for hydraulic inclination of the implement-holder
head forward and backward (2 quick fluid intake couplings)
Hydraulic emergency return lever instead of steel wire lever
Hydraulic control unit to make the machine independent
from the tractor with one lever for hydraulic height
inclination of implement holder head
Hydraulic control unit to make the machine independent
from the tractor with two lever for: hydraulic height
inclination of implement holder head – hydraulic forward
and backward inclination of implement holder head
Two-movement electrical control unit: vertical tilt and
emergency rectraction
Three-movement electrical control unit: vertical tilt, horizontal
tilt, and emergency retraction
Cardan with clutch for stony field
Tree trunk cleaning spatula for attachment to the hood
Mini-Mulcher head